Here are some summer fun ideas pet parents can have with their pets.
But first, make sure you and your pet are well equipped for the heat and the outdoors.
Have these summer essentials ready
Pet sunscreen, especially for short-haired breeds
Pet shoes, if they'll be walking on very hot surfaces such as concrete or sand
Flea and tick spray
Portable drinking bowls
Travel carrier
Physically fit
Make sure your pet is physically ready for any strenuous activities before taking them. Take them for a vet checkup if necessary.
When they're ready, grab your camera and try these fun summer ideas that's will be enjoyable for you and your furbaby!
Go on a hike. The fresh air and exercise will do you and your dog good!
Go for walks. This includes cats too who will benefit from the mental stimulation.
Take a scenic car ride. Go for a mini road trip with your furbaby, crack open the windows and let them enjoy the different sights and smells.
Go shopping. Find a pet-friendly store that allows pets inside and go shopping for new treats and toys.
Prep summer desserts you both can enjoy. Try blending some watermelon (be sure to remove the seeds) and put it in your choice of mold and freeze it. You and your furbabies can stay healthily hydrated!
Teach them a new trick: It's never too late to let your furbaby learn something new. So grab treats and teach your pet something new like a high five, play dead or do a double roll over.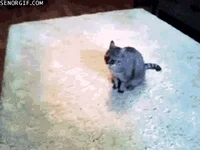 What do you and your furbaby have planned for the summer? Feel free to share it by tagging us @bowandwow on Facebook, Instagram, or Twitter.